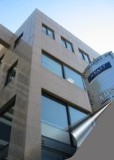 Corporate profile

Having followed a long and highly successful course, our company has proudly seen, ISOBOX pre-fabricated solutions, find thousands successful applications in other companies in all fields of economic activity.

Having gained a head start as the leader in the market, every year thousands of units of pre-fabricated houses are being produced in our modern facilities in Oinofita, Greece, each one specially designed to meet the specialized needs of our customers.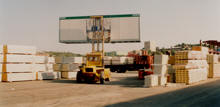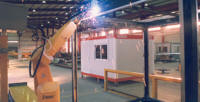 Our company is manned by a group of experienced engineers of all specialties and responds quickly and promptly to each of the individual requests, contulting and advising the customers, from designing to the production phase and after sales support.
KMS BUILDINGS AE is one of the largest companies in its field in Europe and by far the largest in Greece. Our company uses state of the art equipment such as a CNC folding press, 2 robot welding systems, an automated painting furnace, 40.000mē storage area, 10.000mē roofed production area resulting in speed, reliable production and delivery of the products, independently of size or difficulty.
Customer satisfaction is our company's primary goal by providing the most reliable solutions in the market and we are considered as a point of reference in quality, rigidity of construction, reliable on-time delivery, competitive price, large production capacity, flexibility in design and high quality of services before and after sales.